Jenseits der Matrix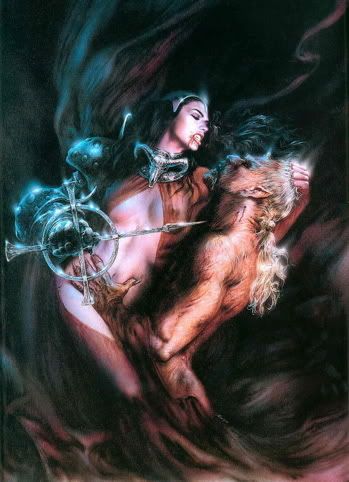 Die Zähmung - Der Soundtrack:

GO - Smashing Pumpkins
ALL IS FULL OF LOVE (Funkstörung Exklusive Mix) - Björk
LANDSLIDE - Smashing Pumpkins
HEADLIGHTS ON DARK ROADS - Snow Patrol
SONNETS/UNREALITIES XI - Björk
AIRBAG - Radiohead
IF THERE IS A GOD (Full Band) - Smashing Pumpkins
THE WORD - Prince
WITH EVERY LIGHT - Smashing Pumpkins
SET THE MOOD PRELUDE / UNTIL THE END OF TIME - Justin Timberlake
3121 (Live on BET 06 feat. will.i.am) - Prince
PLUTO - Björk
MY - Linkin Park
WHAT'S MY NAME - O(+>
IT'S BEGINNING TO GET TO ME - Snow Patrol
IN BETWEEN - Linkin Park
WONDERWALL - Oasis
I WONDER U - Prince And The Revolution
SPACEBOY - Smashing Pumpkins
AN DEINER SEITE (ICH BIN DA) - Tokio Hotel
NUMB/ENCORE - Linkin Park & Jay-Z
SHE WANTS TO MOVE - N.E.R.D.
LET ME GIVE THE WORLD TO YOU - Smashing Pumpkins
YOU COULD BE HAPPY - Snow Patrol
ATTACK (Live) - 30 Seconds to Mars
1979 (Acoustic Version) - Smashing Pumpkins
DIMELO - Enrique Iglesias
CRYSTAL BALL - O(+>
GO - Smashing Pumpkins


*

26 für all diejenigen, die Die Zähmung aufs Spielfeld gebracht haben (--> Mail)

*


Die Zeit der Raubtiere.

Die Zähmung

Das Adventure.
Nur in der
MATRIX
.
Navigate

Startseite
BlaBla
Sonnenfeuer (von CORAZON)
Beauty Inside
Luzifers Welten
Diary
The Manhattan Diaries
NOW playing...
Jenseits der Matrix
Evolution
In Oz
Die Okarina der Zeit
Doltschin - Die anderen Seiten der Wirklichkeit
Das Ende der Wirklichkeit
Die Royo-Stories
Kristalle
Kristallsplitter
The Dark
Katzengold
Zannalee's Spiegelkabinett (v. A. E.)
Finding Neverland
Challenges
Die Agni-Challenges
Die Asfahani-Challenges
Teuflische Feedbacks von Louis Cyphre
Soundtrax
Favorites: Bücher
Favorites: Albums/Trax
Favorites: Filme
Favorites: Games
Archiv
Über...
precious red rose (inspirations)
DAS BUCH DER TRÄUME - Die Absicht
DIE MATRIX - Die Absicht
...in die Matrix - der Weg ins Wunderland
DIE DRITTE MACHT - Die Absicht
In Oz - Die Absicht
podcasts
deviantARTists & weblogs
Die Farben der Sonne im BUCH DER TRÄUME
Die Geschichte des Elmer Damaskus
endorphinmachine
Gästebuch
Kontakt
Abonnieren




Designed by Annikki van Falkensson
Brushes by Moargh.de